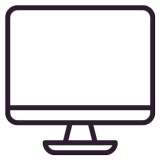 Our developers take time to familiarise themselves with what you do and what you want from your application, before producing a bespoke PHP application tailored to your needs.
We have created unique web based applications for companies of varying sizes from many industry sectors. Simplifying complex tasks, increasing efficiency, saving time and money.
Every application we programme is intuitive, user-friendly and rigorously tested, giving you complete peace of mind.
Not only do we develop, we can implement, train and support your project, enabling a seamless integration into your infrastructure and continuing stability.
SaaS | Software as a Service
CRM | Customer Relationship Management
Property Management Software
HRMS | Human Resource Management System
Invoicing Software
Project Management Software
PLM | Product Lifecycle Management
Inventory Software
RMS | Retail Management System
CMS | Content Management System
Order Processing System
Bookkeeping & Accountancy Software